Now Accepting Applications!
The 2024-2025 application is open! Submit by November 30, 2023.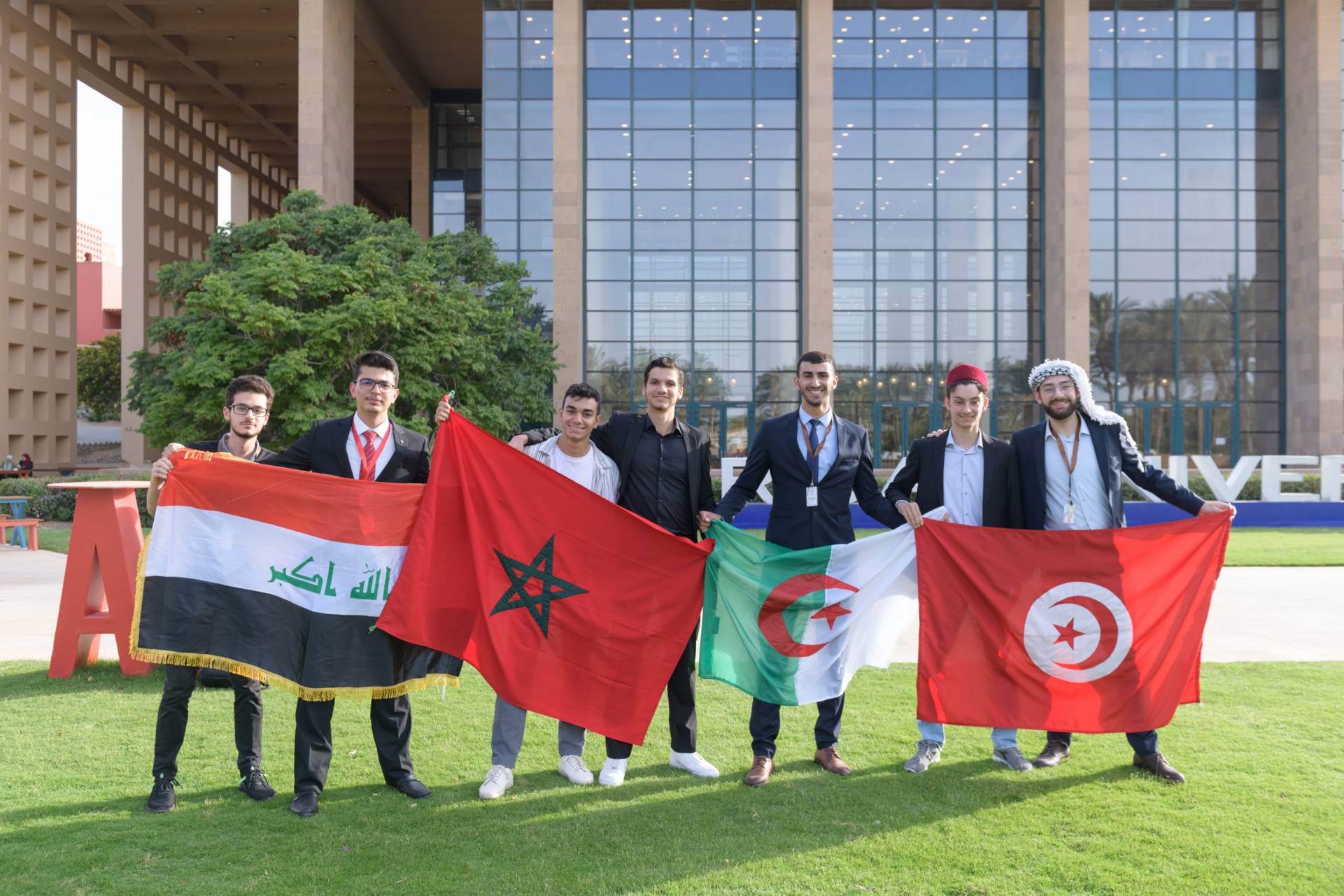 About the Program
Sponsored by the Department of State's U.S.-Middle East Partnership Initiative (MEPI), the Tomorrow's Leaders Program offers undergraduate and graduate scholarships for accomplished students from socioeconomically underserved backgrounds who represent the Middle East and North Africa (MENA) region's cultural, religious, and geographic diversity.
Read more
For more than 16 years, the Tomorrow's Leaders Program has partnered with the MENA region's pre-eminent American-style universities to equip participants with knowledge and skills necessary for effective leadership. By attending world-class universities like the American University in Cairo, the American University of Beirut, and the Lebanese American University, which are rooted in the liberal arts tradition, Tomorrow's Leaders develop strength in critical thinking and find creative solutions to the challenges facing their communities, the MENA region, and the world.
In addition to their academic work, Tomorrow's Leaders have access to exciting internships, dedicated faculty mentors, and enrichment workshops that help them develop their leadership abilities. Undergraduate participants have the opportunity to study abroad in the United States for one semester. By engaging with host communities through volunteer projects and civic engagement activities, they deepen their understanding of American culture and its diverse societies. Upon returning to their home countries, participants join a network of over 1000 program alumni serving as leaders across the MENA region.
Read less
FAQs
Here are some answers to Frequently Asked Questions (FAQs) for those who are seeking information regarding the Tomorrow's Leaders Program. Be sure to check out the full list.
Which countries/territories of origin are eligible for the Tomorrow's Leader Program?
Algeria, Bahrain, Egypt, Iraq, Jordan, Lebanon, Libya, Morocco, Syria, Tunisia, West Bank/Gaza, and Yemen.
Where do Tomorrow's Leaders Study?
The American University of Beirut (AUB)
The American University in Cairo (AUC)
The Lebanese American University (LAU)
Do applicants need to take the TOEFL or IELTS?
You do not need to take the TOEFL or IELTS to submit your application for the Tomorrow's Leaders Program. However, applicants who are shortlisted by the program after interviewing in January will be assisted to take the TOEFL in February. If you will take the TOEFL or IELTS on your own prior to November 30, 2023 you are able to include your scores in your application.
When are applications to the Tomorrow's Leaders Program due?
November 30, 2023 at 11:59PM EST
News
Congratulations on taking the first step towards applying for the Tomorrow's Leaders Program! This opportunity can be life-changing, but it's…
The Tomorrow's Leaders Program is an incredible opportunity to embark on a transformative journey towards personal and professional growth. As…
Strong English language skills are essential for excelling in an American-style education setting. Mastering English will not only enhance your…